How to Find Bingo Apps for Blackberry
It is difficult and you know it. With the brand's declining market share, developers don't seem interested in working for you. I wasn't able to locate a single native app developed by an online operator, so it looks like your only chance is the mobile device browser. There is another unpleasant surprise for you. While people in general think that the browsers of their phones will work just as they do on our desktops, it appears that plenty of operators have optimised their games for certain versions of certain operating systems.
Play your favourite games on your BlackBerry with Little Miss and get £20 free!
It may happen that when you try to open a bingo site on your BlackBerry, you will read some error message, informing you that 'Your device is incompatible'. Sadly, that is the case with many renowned operators. They mostly focus on the market leaders. That is natural, but frustrating. We plan to reveal some of the best BlackBerry-friendly sites and dwell on how we picked them and why they are not so many. You will also read what to consider when doing your own research.
Three Apps We Recommend
The easy solution for BlackBerry phones and Playbooks is games you may play in your browser. We have picked three of the best mobile sites that will open correctly and will offer you an extensive game range.
Little Miss Bingo
£20 free on sign-up
All bingo variants
£40 welcome bonus
Little Miss
Little Miss bingo. This is one of the famous sites of the Fun Bingo Network. What is notable with that network is that they run on the Cozy Games software, which for BlackBerry owners means games on your portable device. The site is developed in fully responsive mode and can open with its complete range of mobile games and offers in any browser, including yours. You can register, deposit and withdraw using your device, and take advantage of the great slot games. As for promotions, Little Miss have you covered there, as well. All mobile users can benefit from at least two of the special offers running on the network. One of the benefits for you is the possibility to play 75-ball pattern games. Great series can be made, such as fill in the winning letter-patterns and spell words with them. Jackpot games run regularly – one 90-ball progressive jackpot with a guaranteed minimum of £1,000 and one in the 80-ball Fusion room, starting from £750. When you deposit from the app, you will get the regular re-deposit bonus which is also valid for mobile players.
Foxy Bingo
£30 first-deposit bonus
Up to £290 in bonuses
BOGOF games
Foxy
One of the nicest brands in the field, Foxy is operated by Cassava and marketed by Cashcade. It is fully registered and licensed by the UK Gambling Commission. In addition to being secure, they take good care of their players. You will be able to play all the 90- and 75-ball games on your BlackBerry, as well as great slots. There is a promotions and a pre-buy tab, you can deposit and withdraw on the mobile site. With so many jackpot games you are sure to win big there. Moreover, the JP games run every night, and taking them with you on your device means you are not stuck home for the evening. Just pre-buy your tickets and show up in the room. Foxy's BlackBerry version offers a welcome package spreading over your first three deposits. You can claim up to £290 extra, £90 for the first and £100 for each of the next two times you fund your account. The new-player offer changes frequently, so stay up-to-date following the lifestyle feeds.
Mecca Bingo
7 days free bingo
DOND bingo
Britain's Got Talent bingo
Mecca
Mecca is beyond all doubt a well-established bingo brand. Their land-based clubs join the online website in lots of promotions. Now the offer is extended to the mobile users, and that includes players using these devices. The best one would be, of course, the Blackberry PlayBook, for the sheer screen size. You can open the bingo and the slots or casino lobby, deposit funds to your account, spend money on chosen games and win big in the process. Integrated chat, support and full synchronisation of your account history – all that turns Mecca on your phone into a joyful experience. New players there need to play just £10 on bingo and will get £40 extra to wager on games of their choice. Your second deposit will earn you £10 extra which you may play on slots. The amazing Virtue Fusion slot games are an experience you can't possibly miss. In the bingo field, the DOND bingo is now available with 75 balls for you, as well.
Three Factors to Help You Make Your Choice
Of course, choosing apps to use on your handset could be a tough job. There are several things to keep in mind. Fortunately, the BlackBerry App Store is rich in products that will make life easier. Plenty of them exist for other operating systems, as well, so you won't feel like an outsider. With regards to the games, however, and especially bingo provided by established operators, things don't look that bright.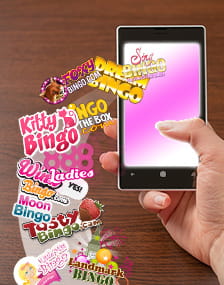 The most crucial thing to consider is compatibility. One is software compatibility, or whether or not the version of your operating system will support an app, or even a mobile site. There are sites that work perfectly well in the browser of the devices, but they will only open on BB7 or later. Let's take Tombola bingo as an example. They have a wonderful mobile offering and a fully functional version for Blackberry, yet when you try to play on your Z10, you will get the message that you can register and view the site, but the games have been developed for another version of you OS, as well as for other OS's in general. Go figure!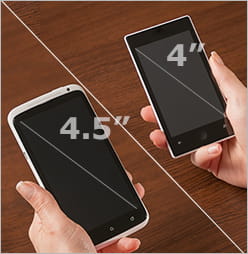 The other type of compatibility is resolution compatibility, or whether a site will open correctly and look adequate on your screen. With smartphones, issues are harder, because of their smaller screens sizes and the relatively large area that needs to be encompassed on a website. When your screen is small, you will need to scroll a lot, both vertically and horizontally. There are two possible solutions to that. Either a mobile site is made scalable through responsive design, or it is an entirely different domain. When it is scalable, you get to see everything you would on a desktop browser, but much tinier, so you'll need to zoom in. When it is a different domain, usually dot mobi, instead of dot com, or m dot, instead of www dot, the visible area is adequate to the dimensions of the handset screen. Items on mobile sites are arranged in a different manner.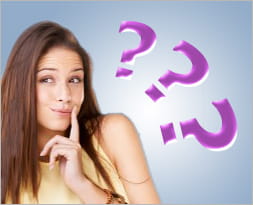 Do some research. With such an under-represented brand of device, you need to be particular in your inquiries. If you decide to check the availability of your favourite bingo operators, make sure you read carefully what is written on their sites and contact Support for further information. It is not rare that the websites tell you of completely compatible mobile offering, enumerating lots of devices, BlackBerry well among them, but then it turns out that the offer includes slots solely, or instant wins. Playing slots is fine, of course, no one can doubt that. What I mean is that players searching for bingo apps for their BlackBerry, will care about bingo in particular.
How Did We Select Them?
Since BlackBerry diminished in popularity, not many developers make the extra effort to offer native apps for those handsets. So, actually, our difficulty was mainly related to the scanty information offered by operators. We tried many apps and evaluated them, we opened many sites to try playing bingo on BlackBerry. What you see above is just the three best offers. In addition to that, all Cozy Games-powered sites are compatible with those smartphones. The good news is there are plenty of those.
Why Are There So Few?
I honestly doubt there will be any new native apps developed for BlackBerry soon, no matter if by bingo operators or independent parties. One of the reasons is that such apps will not generate much revenue for the developer. Businesses always need to consider the factor of proportionality when they invest in new development. As a rule, demand determines supply. So, the fewer BlackBerry users, the less consumption in the app segment. We still have to see how the brand will develop and what its future will be. Until that is clear, I think the offerings are not so few and they will grow in numbers, for sure.
How to Find Safe Sites?
The best option for you, if you want to play completely safe and secure is to rely on the professionals in the industry. Play at reputable sites, which are well-experienced and reviewed from experts. We test each bingo app on multiple devices and carefully review its licence, so you can rest assured that the apps featured on our site are in the safe zone. When it comes to Blackberry, you're offered with not many options but at least you can be sure that whenever you come across such, it comes from an operator who can afford switching their mobile platform to work on not that popular devices.
What Payment Instruments Are Available?
You should be very careful when playing real-money bingo from mobile. Make sure you opt in for recognizable brands with good reputation and valid licence. We do our best to find and recommend you only apps, offering a variety of safe e-wallet options, such as PayPal, Neteller and Ukash. Being offered a variety of safe deposit options gives you the freedom of choosing how to manage your funds.
Gaming Platform Advantages
Barring the lack of bingo apps, Blackberries have some amazing advantages. There aren't any native apps but still you can find some decent quality web-based apps available. Since we already highlighted the minuses of playing bingo on this type of devices, now we'll try to summarize some of the benefits of having the smartest phone out there.
The Gaming Experience. Those little powerhouses will definitely amaze you with its enhanced graphics, great features and top notch interface, which is crucial for having a fun-filled gaming experience. Blackberries have joystick, so you can easily move the cursor and thanks to the high-quality speakers, you can enjoy clear sounds and really dive into the game. The newest devices from the manufacturer have larger displays compared to previous models, which contributes for fully diving into the game play. This will help you, if you're playing chat-based bingo games. Blackberries have powerful batteries which contributes for having more time for playing. Newer models use quad-core processors which makes them extremely powerful and you can play high-end bingo apps without worrying that your phone might crash.
Expandable Storage. Unlike iPhones, Blackberry support microSD cards, so you can increase your memory storage, up to 80GB. For example, the Z10 model comes in with 16GB memory space and you can add a 64GB-memory card to increase the available space. Compared to Blackberries, iPhones don't support such cards and the only chance to have more memory for downloading apps is by purchasing the more expensive iPhone 6 or iPhone 6 Plus. However, with Blackberry you can be sure that you will have enough space for your favourite bingo apps.
The Blackberry Z10 Keyboard. It's one of the easiest to be used and definitely beats the competition with its convenience and accuracy – the keys are large and the rows are separated, so that there's more touchable area. The keyboard adjusts itself, according to your typing behavior and prevents you from making mistakes. For example, if it often happens that you mistakenly press the 'M' button when trying to type the 'N', the keyboard learns this and adjusts so that next time you'll be prevented from making this mistake. The keyboard also features predictive text features which are quite handy when trying to type something really fast. Well, bingo players who'd love to have a natter with the roomies will love this smart keyboard.
Active Framing. I know it sounds too complex, but it's actually one of the best features from the brand. Active frames are actually app covers that are running at the same time and appear on your main home screen. Blackberry phones will let you run up to 8 applications at the same time, where the information is updating regularly. This feature might be very helpful in case you want to play several games at the same time – you can switch between without missing anything.
Default Search Engine Machine. Blackberries use Bing as a default search engine machine, so you'll find it easier to find a compatible mobile bingo and play directly, using the web browser.
Facts and Figures about BlackBerry
Device
Release Date
Dimensions
Weight
Info about the Company
BlackBerry Passport
24 Sept 2014
5 in/ 3.56 in/ 0.37 in
6.84 oz
Founded:
Waterloo, Canada, 1984
BlackBerry Z30
18 Sept 2013
5.54 in/2.8 in/0.37 in
6.00 oz
Original name:
Research In Motion LTD
BlackBerry Q10
30 Jan 2013
4.71 in/2.63 in/0.41 in
4.90 oz
Traded as:
TSX: BB / NASDAQ: BBRY
BlackBerry Curve 9320
May 2012
4.29 in/2.36 in/0.5 in
3.63 oz
Founder/s:
Mike Lazaridis
BlackBerry Bold 9900
3 Aug 2011
4.53 in/2.60 in/0.5 in
4.59 oz
Employees:
7,000 (2014)
BlackBerry PlayBook
19 April 2011
7.6 in/5.1 in/0.38 in
0.937 lb
Units Sold:
8.1 million (2014)